Spider Web Ruler - CGRKA6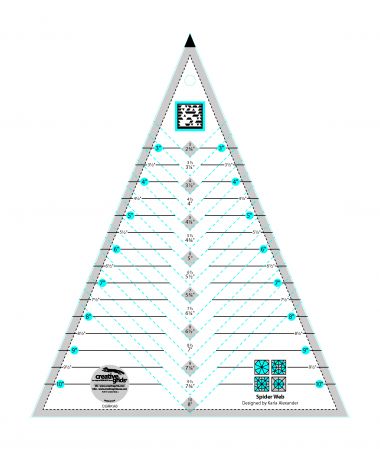 Creates a variety of blocks using 3" to 10" strips or strata widths. Depending on the positioning of the light and dark fabrics, the finished blocks resemble a spider web or a four pieced star.
$21.00
This item is available for purchase. I accept PayPal, cash, check, or money order. If paying by cash, check, or money order please contact me. To pay by PayPal, click the add to cart button below.
$
21.00
$
21.00