Rip Tide - P433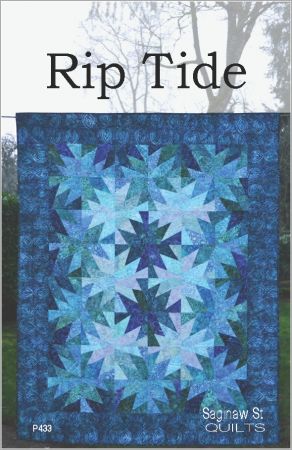 Rip Tide
Lap Size: 59" x 74" Queen Size: 96" x 111"
For best results, pay close attention to your fabric selection. Fabric requirements are listed in yardage format as well as by the piece.
Choose fabric in three different values, light, medium and dark. The trick is to make sure your light fabric IS light and cannot be mistaken for a medium or dark value. Make sure your medium fabric IS medium and cannot be mistaken for a light or dark, and the same goes for the dark. I chose to use a mix of fabrics as listed in the yardage requirements however, you can choose just three different fabrics, one light, one medium and one dark. Refer to *By the Piece for the number of squares required. Enjoy!
$9.50
This item is available for purchase. I accept PayPal, cash, check, or money order. If paying by cash, check, or money order please contact me. To pay by PayPal, click the add to cart button below.
$
9.50
$
9.50